Tasty? Yes. Cruncy? Absolutely. But did you know that almonds also pack a serious nutritional punch?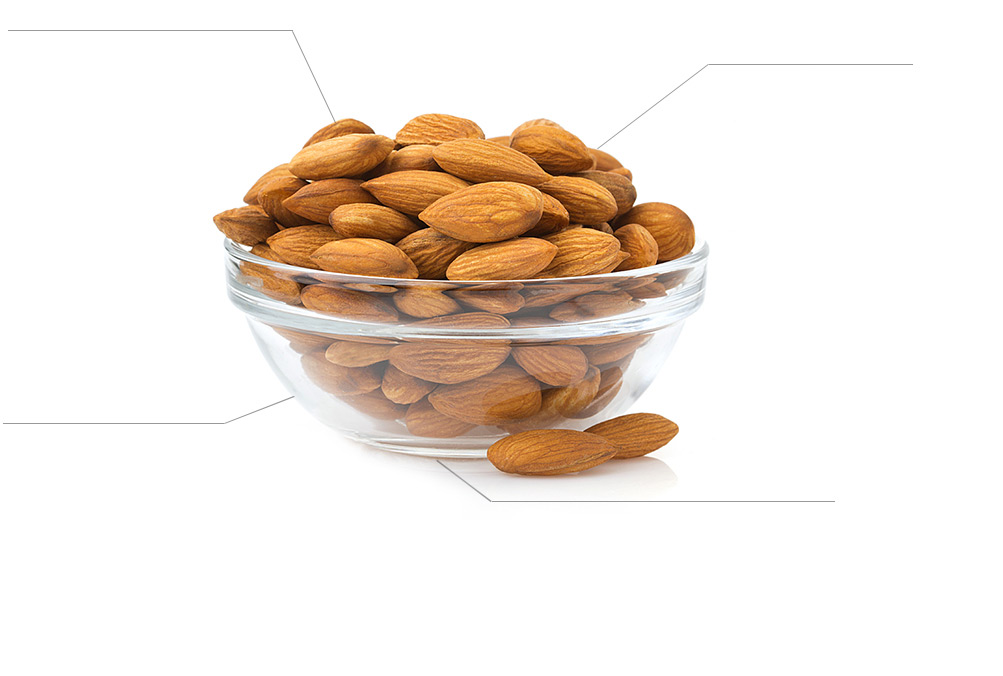 NUTRITIONAL APPEAL
From essential vitamins and minerals to 6g of protein, 3.8g of fibre and 9 grams of "good" monounsaturated fats per 30g serving, almonds go all out with stellar nutrition.
Learn more >
VITAMIN E + MAGNESIUM
Consumers everywhere are learning the importance of antioxidant (including vitamin E) and magnesium, and almonds are an excellent source of both.
Learn more >
HEART HEALTH
Almonds take good nutrition to heart, especially when you consider all of the nutrients found in almonds that contribute to healthy cholesterol levels.
Learn more >
WEIGHT MANAGEMENT
A good fit with many popular weight loss plans, almonds make a welcome addltion to products for consumers who are watching their waistlines.
Learn more >
Scientific evidence suggests, but does not prove, that eating 1.5 ounces per day of most nuts, such as almonds, as part of a diet low in saturated fat and cholesterol may reduce the risk of heart disease. A one-ounce handful of almonds has 13g of unsaturated fat and only 1g of saturated fat.