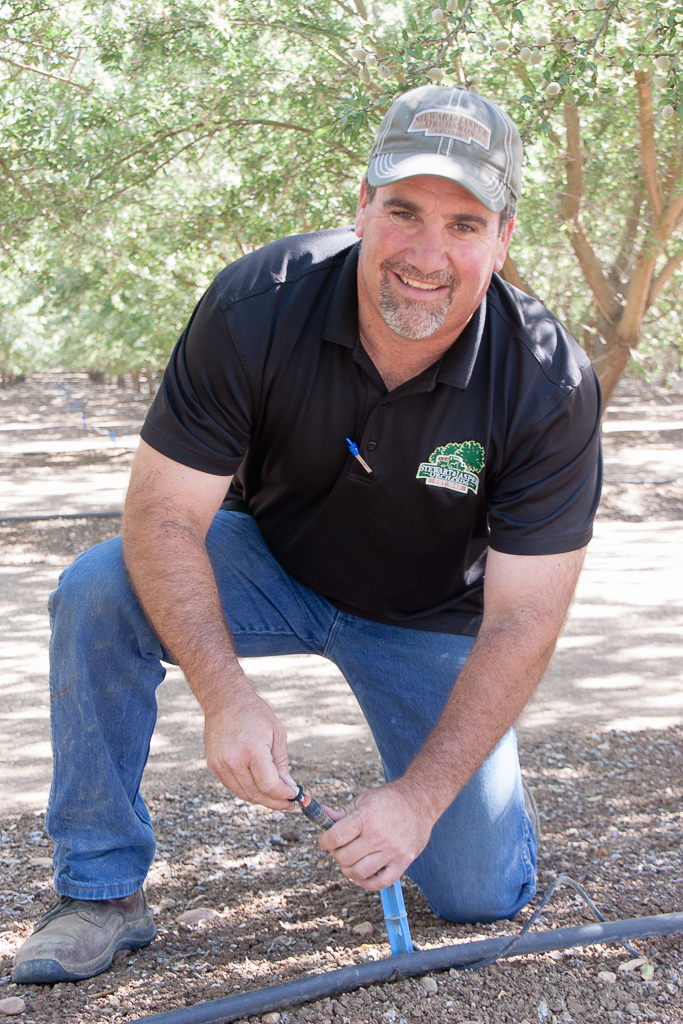 Ray HenriquesFor Ray Henriques, farming is about people, not crops. Henriques, general manager of Stewart and Jasper Orchards, believes the people he gets to interact with daily are the best part of the job.
"We don't work 8 to 5 so we spend a lot of time together," said Henriques. "We have a common goal and we all know farming."
Henriques knows, however, that farmers have an image problem.
"Years ago, farming was viewed as an honorable profession," said Henriques, who has been with Stewart and Jasper for 19 years. "Today, people see farms and think large corporate agribusiness. While the acreage (a farmer manages) has grown, they are still family farms."
What has changed is that specialization of farming roles has increased, Henriques said. Agriculture accounting, farm management, water technology, botany, soil science, marketing, chemistry are just a few of the classes offered to students pursuing an agriculture degree in the University of California system. To compete in today's global food markets, family farmers need to master many different skills to ensure they are getting the most yield from their acreage. Of course, one individual can't be an expert in all those areas which is one reason why farming operations have grown.
Henriques grew up in Modesto, graduated from Fresno State and joined Stewart and Jasper right out of college. "To get into farming, you can't just go buy land and start farming," said Henriques. "You really have to work inside an organization like ours." Stewart and Jasper has over 50 full-time employees.
Specialization isn't the only change Henriques has seen on the farm. While innovation is closely tied to technology hubs like Silicon Valley, Henriques sees a lot of it in the Central Valley as well. "Farmers are some of the most innovative people out there. The advancement in irrigation technology in the last 30 years has been huge. All the technology allows us to manage water so much better than before."
A lot of that technology is bought locally. "The parts store, the irrigation supplier, the fertilizer company, two local equipment dealers – we shop here," Henriques said. According to the UC Agricultural Issues Center, almonds generate more than 100,000 jobs and add more than $21 billion gross revenue across all industries.1
And for Henriques, the people, the specialization, the technology all come together at his favorite time of the year – harvest.
"Harvest is intense, a lot of hours, but we get to see how we did all year."