The California almond community is continuously improving our sustainability practices across many focus areas. One of our top priorities is honey bee health, which is why this year – right in time for almond bloom and pollination season – we have released updates to the Honey Bee Best Management Practices for California Almonds, also known as the "Honey Bee BMPs."
These best management practices provide key recommendations to everyone involved in the pollination process to make the orchard a safe and welcoming place for honey bees while balancing the need to protect the developing crop.
Since their release in 2014, California almond farmers have widely adopted the Honey Bee BMPs to ensure almonds are a bee-friendly crop.1
In partnership with universities, government agencies, nonprofits and others, and using recent research insights, the newly released Honey Bee BMPs include the following key updates:
Beekeepers should register their hives through the "Bee Where" program, an improved registration and reporting system that keeps pollination stakeholders better connected.
Almonds growers are encouraged to consider planting supplemental forage in their orchard, as ABC-funded research shows that forage provides many benefits for bee colonies.
Prior to bloom, almond farmers, beekeepers and pest control advisers should create agreements or contracts that include a pest management plan.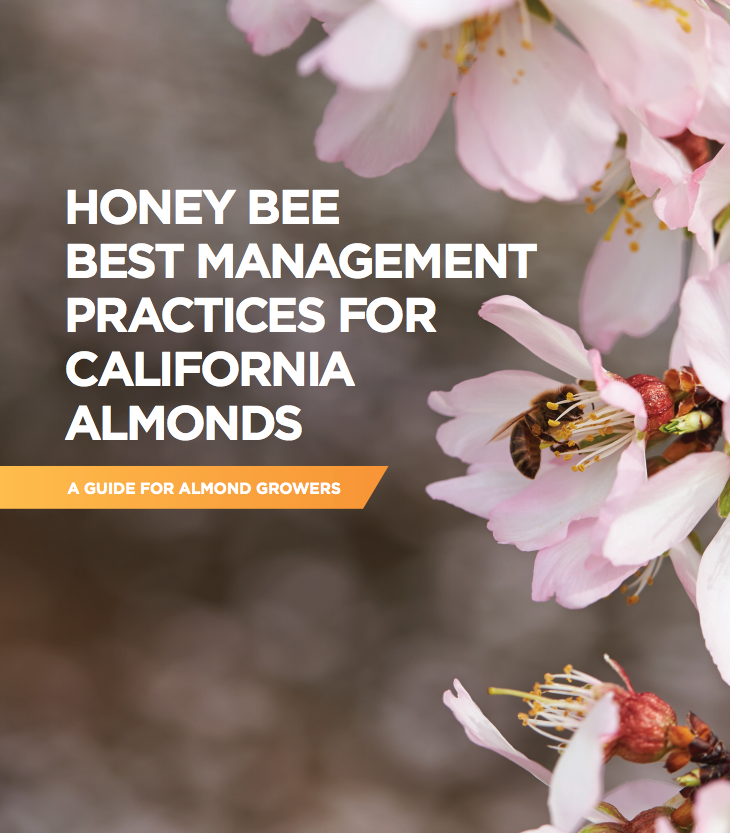 "Good communication between all pollination stakeholders is key to protecting and promoting bee health," said Bob Curtis, retired director of Agricultural Affairs and current consultant to Almond Board of California (ABC).
The Honey Bee BMPs are one part of ABC's investment and ongoing commitment to honey bee health. In fact, the California almond community has funded more honey bee health research than any other crop group.2
Learn more about how the almond community is supporting honey bee health at Almonds.com/Bees.
And don't forget to follow along with this year's almond bloom on social media using the hashtag #almondbloom.
1California Almond Sustainability Program. Aug. 2018.
2Gene Brandi. Vice President, American Beekeeping Federation.