This op-ed was written by Mike Curry and originally appeared in the Modesto Bee. Mike is a board member of the Almond Alliance, alumni of the Almond Leadership Program and an almond huller and sheller with Johnson Farms, a fourth-generation owned and operated almond farm in Denair.
"It comes down to two choices: go nuts, if you will, worrying over water or do something creative to improve water efficiency," writes almond farmer Mike Curry in a recent Modesto Bee op-ed.
California Almond farmers have chosen the creativity path. And as a result, the almond community has made great improvements in using water efficiently.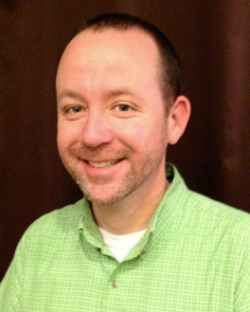 Curry writes that, "water sustainability has been a priority since 1973 and scientifically based practices have proven to work for trees and for water supply."
These practices, including irrigating directly to the roots through microirrigation technology, eliminating runoff, and reducing evaporation, have helped California Almond farmers reduce the amount of water it takes to grow one pound of almonds by 33 percent over the last 20 years1
In addition to making water efficiency improvements, the California Almond community is getting creative when it comes to using everything the orchard grows. Beyond the kernel we eat, almond hulls and shells are used for livestock feed and bedding, and almond trees are recycled at the end of their productive lives to create alternative energy or improve soil quality. Furthermore, with support from the Almond Board of California, researchers are investigating new uses of the hull, shell, and woody biomass.
"Innovative scientists are finding even more applications for these coproducts, including using hull sugars in the fermentation of beer, cider and tea, as well as for feed for honey bees," writes Curry.
Investments by farmers and processors through the Almond Board have also supported the sustainability of California's water resources.
"More than $6.7 million has been invested in 201 water research projects addressing irrigation efficiency, groundwater recharge and water quality," notes Curry.