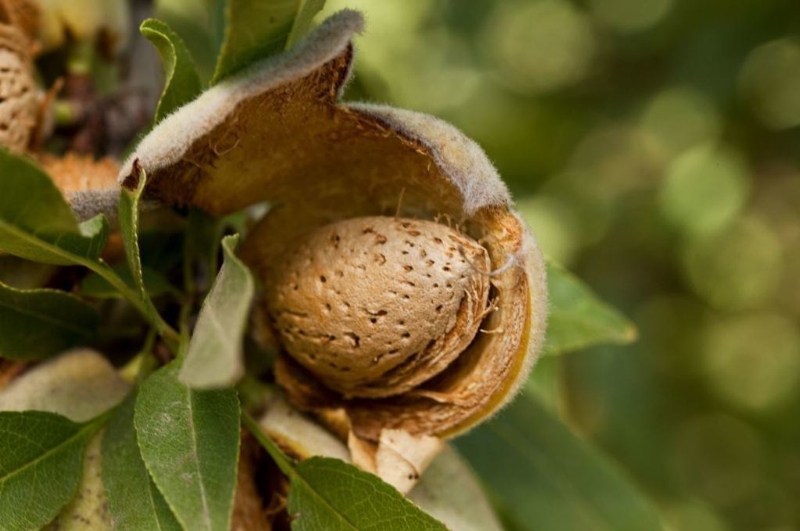 The prestigious Journal of Industrial Ecology just published the most exhaustive almond orchard lifecycle assessment to date by UC Davis researchers, highlighting greenhouse gas benefits and providing a baseline for future industry sustainability1 achievements.
The new study shows that re-using byproducts from producing and harvesting almonds is key to the industry's environmental impact and further reducing carbon emissions. Funded in part by a grant from the Almond Board of California, the research shows that almond trees accumulate and store significant amounts of carbon and that the almond industry is making progress toward becoming carbon neutral or even carbon negative with respect to greenhouse gases.
"This critical research further reinforces the importance of our longstanding commitment to independent, third-party analysis of next-generation farming practices," said Richard Waycott, President and CEO of the Almond Board of California. "Our ongoing research programs help drive development of innovative production solutions that lead to continued improvement in efficient and sustainable, environmentally responsible farming."
While sustainability1 often is studied in distinct parts, the new study is a comprehensive examination of many interrelated elements, modeling almond production at the orchard scale over a typical 25-year life cycle, from land preparation and planting the through the productive life of the trees and eventual removal.
According to co-author Elias Marvinney, doctoral candidate at UC Davis, "We have identified several key areas where changes in orchard management, technology and policy have helped the California almond industry reduce greenhouse gas emissions in recent years. If these trends continue to be supported, there is very strong potential for almond production to become carbon neutral or even carbon negative."
The research demonstrates the benefits of almond orchards capturing carbon in the soil. "Almond orchards capture and store a significant amount of carbon both above and below the surface over their 25-year lifecycle. This carbon storage provides a climate benefit not considered in conventional carbon footprints," said study co-author Dr. Alissa Kendall, associate professor in the UC Davis Department of Civil and Environmental Engineering.
"Through the California Almond Sustainability1 Program, the almond industry helps the almond community identify best practices in terms of environmental and economic impact and works to incentivize and maximize re-use of all co-products in the production process. The comprehensive nature of this new research provides a solid foundation for our ongoing work in this area," said Dr. Gabriele Ludwig, the Almond Board of California's Director of Sustainability1 and Environmental Affairs.

"California's almond growers are deeply committed to responsible and sustainable growing practices, and this new life cycle assessment helps illustrate where the industry can make the biggest impact in supporting the environment," said Ludwig.
---
1 California Almond Sustainability Program definition: Sustainable almond farming utilizes production practices that are economically viable and are based upon scientific research, common sense and a respect for the environment, neighbors and employees. The result is a plentiful, nutritious, safe food product.