While the summertime temperatures in California's almond growing region often reach the high nineties and even into the hundreds, almond trees thrive in the warm California sun. Perfectly suited to the state's Mediterranean climate, California produces over 80 percent of the world's almonds each year.
This California almond community is driven by family farmers and processors. In fact, of California's 6,800 almond farms, over 90% of them are family farms,1 many owned and operated by third- and fourth-generation farmers who live on the land and plan to pass it down to their children and grandchildren.
Summer is when these family farmers prepare for harvest, which spans from August to October. So while the temperature can be warm this time of year, the work doesn't stop! To help beat the heat, here are few refreshing popsicle recipes featuring almonds that are guaranteed to please the whole family:
PEACH-BASIL POPS
ALMOND JOYSICLES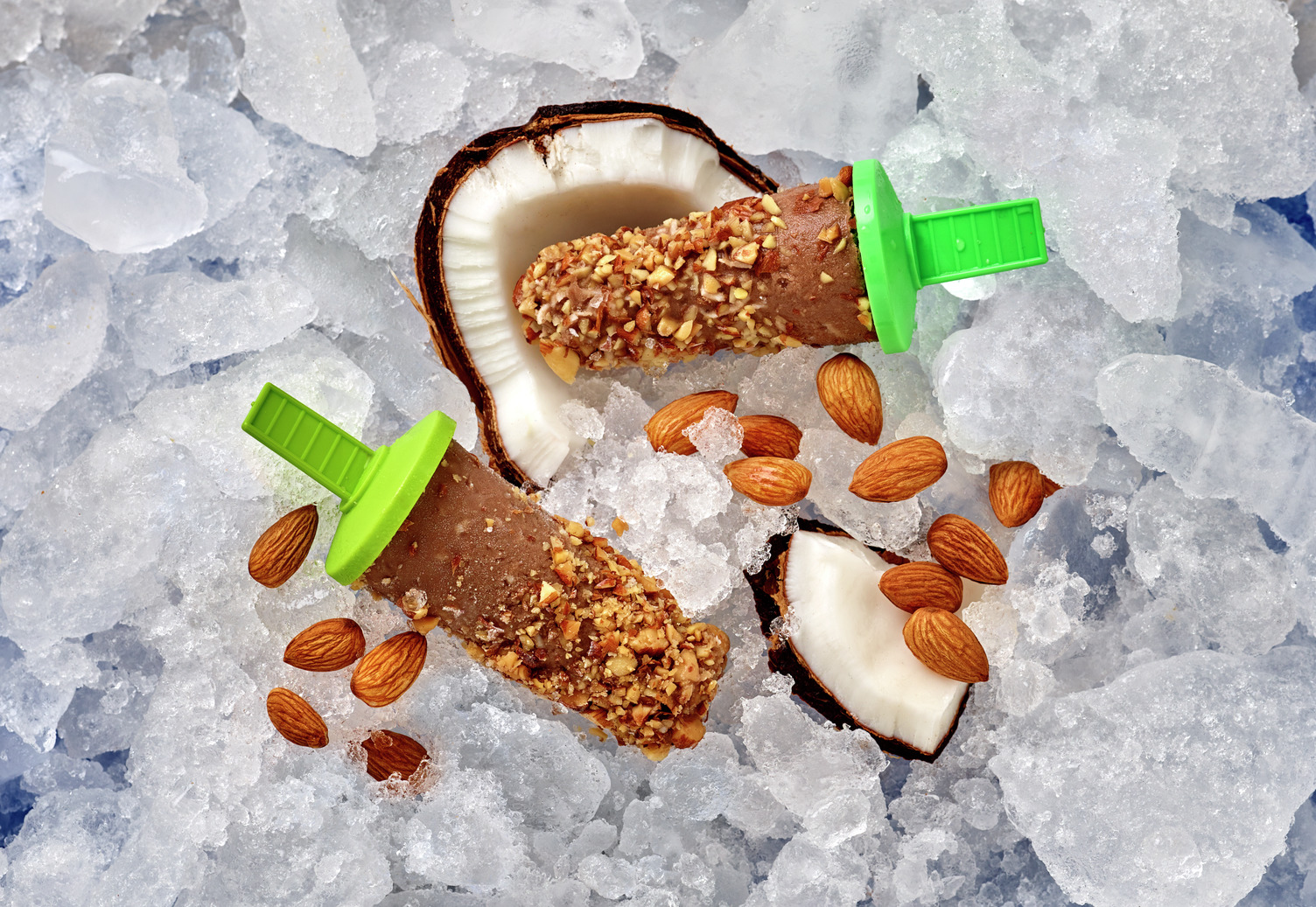 ALMOND BUTTER & JELLY POPSICLE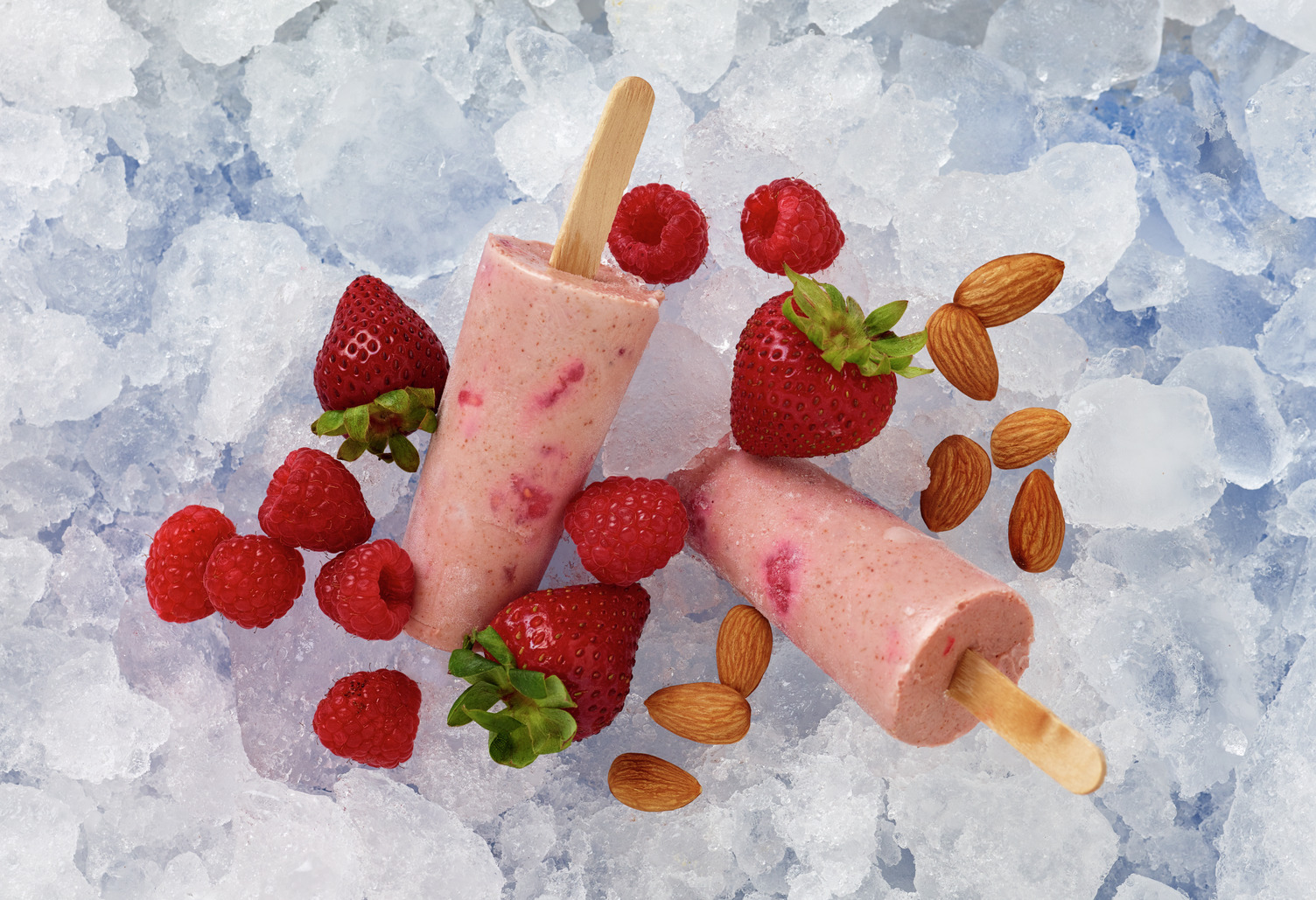 NUTTY FUDGE BARS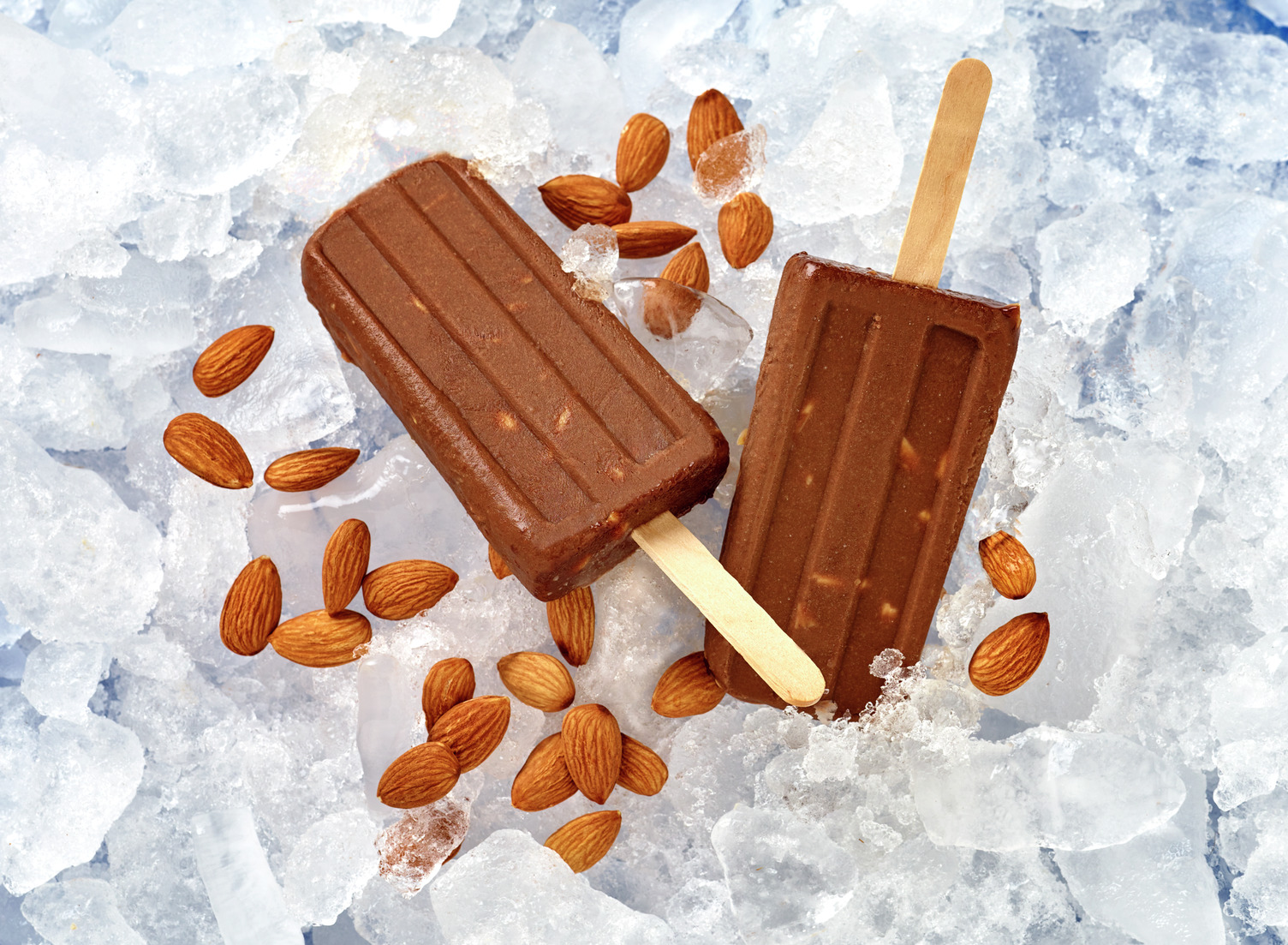 And for the adults (21+ please!), have you ever heard of orgeat syrup? It's a sweet syrup used in cocktails made from our favorite nut, sugar, and rose water or orange flower water. You can purchase it at your local grocery store, or make it yourself!
ORGEAT SYRUP
Ingredients:
2 1/4 cups sliced almonds
3 1/2 cups tap water
3 1/2 cups distilled water
1/2 cup organic cane sugar
1/8 cup vodka
1/4 tsp orange blossom water, to taste
Directions:
In a medium-sized mixing bowl, cover almonds with tap water and let sit for 30 minutes. Strain, discarding water.
In a food processor or blender, lightly pulse the almonds until they are coarsely ground. Return almonds to the bowl, cover with distilled water and soak for 4 to 5 hours, stirring the mixture well every hour or so. Strain liquid into a 1-liter glass jar through a cheesecloth-lined strainer, pressing to extract as much as possible. Discard the almonds.
Add sugar to the liquid, close the lid tightly and shake the jar vigorously, repeating several times over 15 minutes, or until the sugar is dissolved. Add vodka and orange blossom water and stir thoroughly.
Cover and store in the refrigerator for up to 2 weeks.
Use this syrup in our Sweet Road to Georgia cocktail. It's the perfect thirst-quenching adult beverage to enjoy after a long, hot day:
SWEET ROAD TO GEORGIA COCKTAIL
Learn more about the California almond community here, and find more almond-based recipes in our recipe center here.
---
1United States Department of Agriculture. 2012 Agricultural Census.