It's the most beautiful time of year in California's almond orchards! Almond tree buds are bursting into light pink and white blooms, and honey bees are foraging for pollen and nectar in the orchards.
As the bees move from tree to tree, they pollinate almond blossoms. In fact, every almond we eat exists because a honey bee pollinated an almond blossom, so they're an essential partner for almond farmers. Without honey bees, there would quite simply be no almonds.
Even better, though, it's a mutually beneficial partnership! Almond blossoms have high-quality pollen and every honey bee that visits an almond orchard gets their first natural food source of the year there, supporting a healthy start to their pollination season.1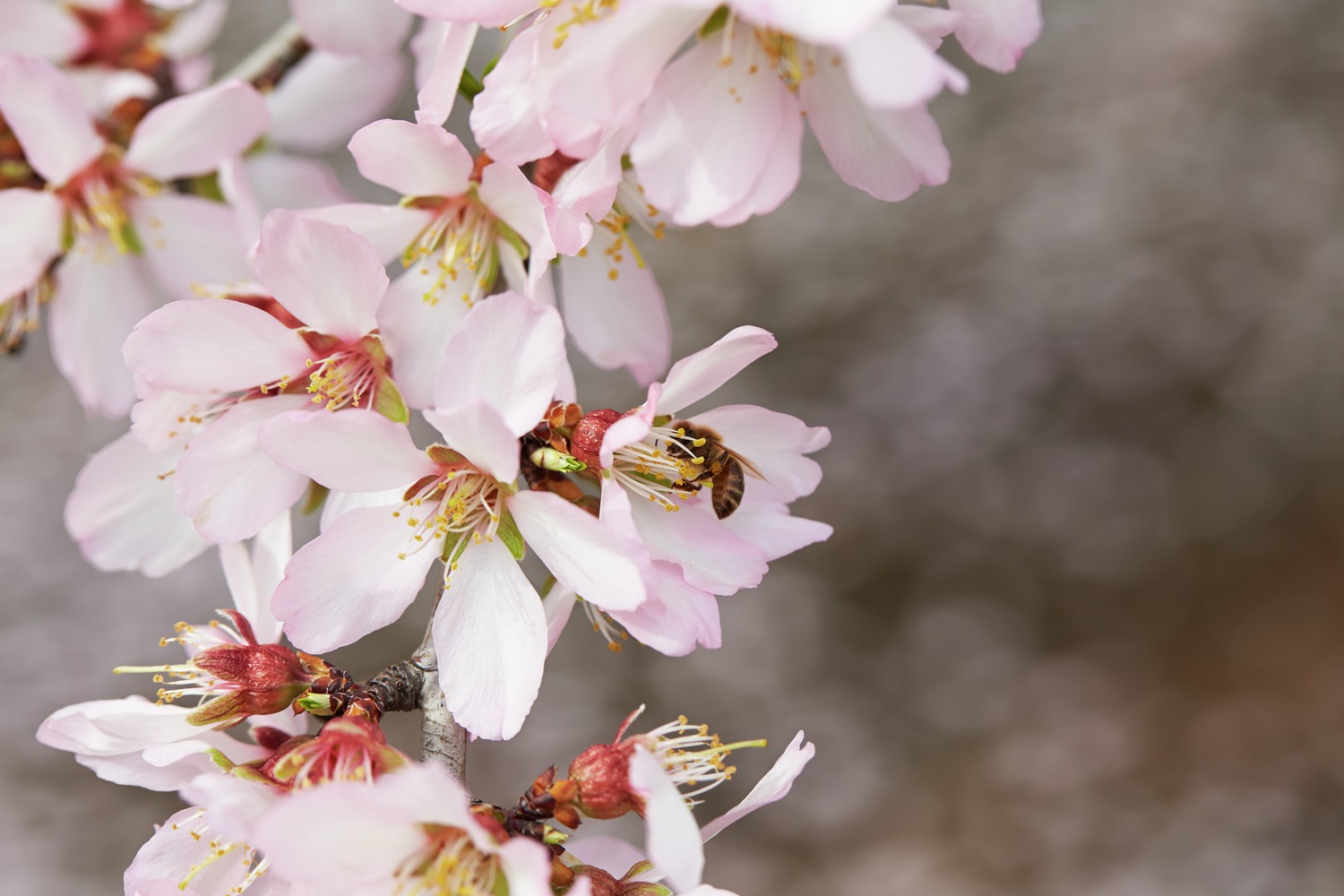 And, just like almonds are a nutritious snack for us, almond pollen is very nutritious for honey bees, providing all 10 of the essential amino acids their diets require. Bee hives routinely leave stronger after visiting during almond bloom.2
In addition, the California almond community is important to beekeepers. The relationship between almond farmers and their beekeepers often goes back years, or even generations. Many U.S. beekeepers rent out their bee hives to pollinate crops across the nation, an activity that accounts for over half their income. Of that, nearly 80 percent comes from almonds.3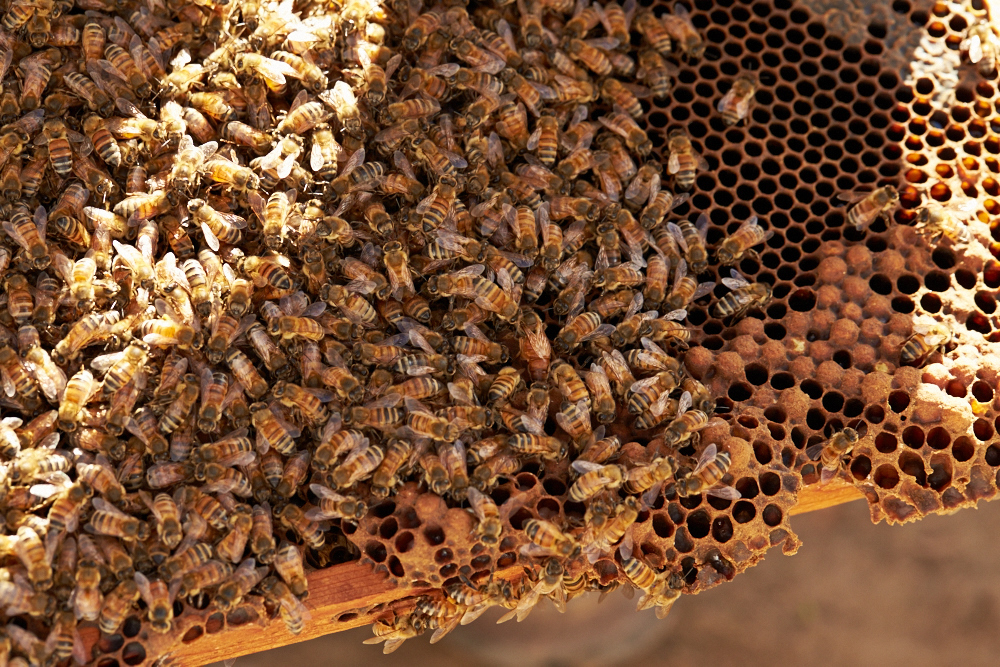 Because of the crucial relationship between almonds and bees, almond farmers have a deep, vested interest in protecting their health. Through the Almond Board of California, the California almond community has funded over 100 research projects supporting honey bees, more than any other crop group4, partnered with more than 20 organizations to support bee health, and adopted practices to protect bees in the orchard and beyond.
To learn more about almonds and bees, visit almonds.com/bees, and don't forget to follow along with this year's almond bloom on social media with the hashtag #almondbloom.
1USDA-ERS. Land Use, Land Cover and Pollinator Health: A Review and Trend Analysis. July 2017.
2Ramesh Sagili. Department of Horticulture, Oregon State University.
3USDA-ERS. Land Use, Land Cover, and Pollinator Health: A Review and Trend Analysis. June 2017.
4Gene Brandi. Vice President, American Beekeeping Federation.