Bob Curtis, director of agricultural affairs for the Almond Board of California (ABC), was on Food Navigator USA's Soup-To-Nuts podcast with Elizabeth Crawford to discuss honey bee health and the precautions the California Almond community takes to ensure that bees are happy, healthy, and safe while they are in our orchards.
A few of the almond community's initiatives to help improve bee colony health that Curtis discussed on the Soup-To-Nuts podcast are: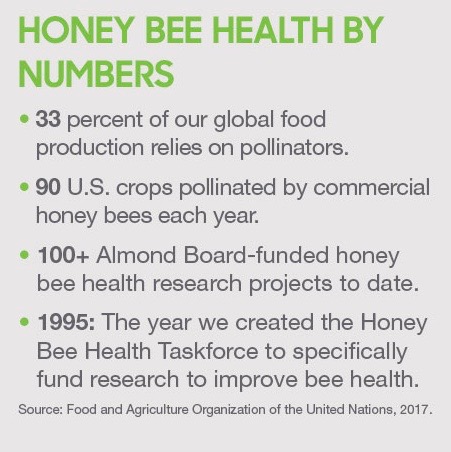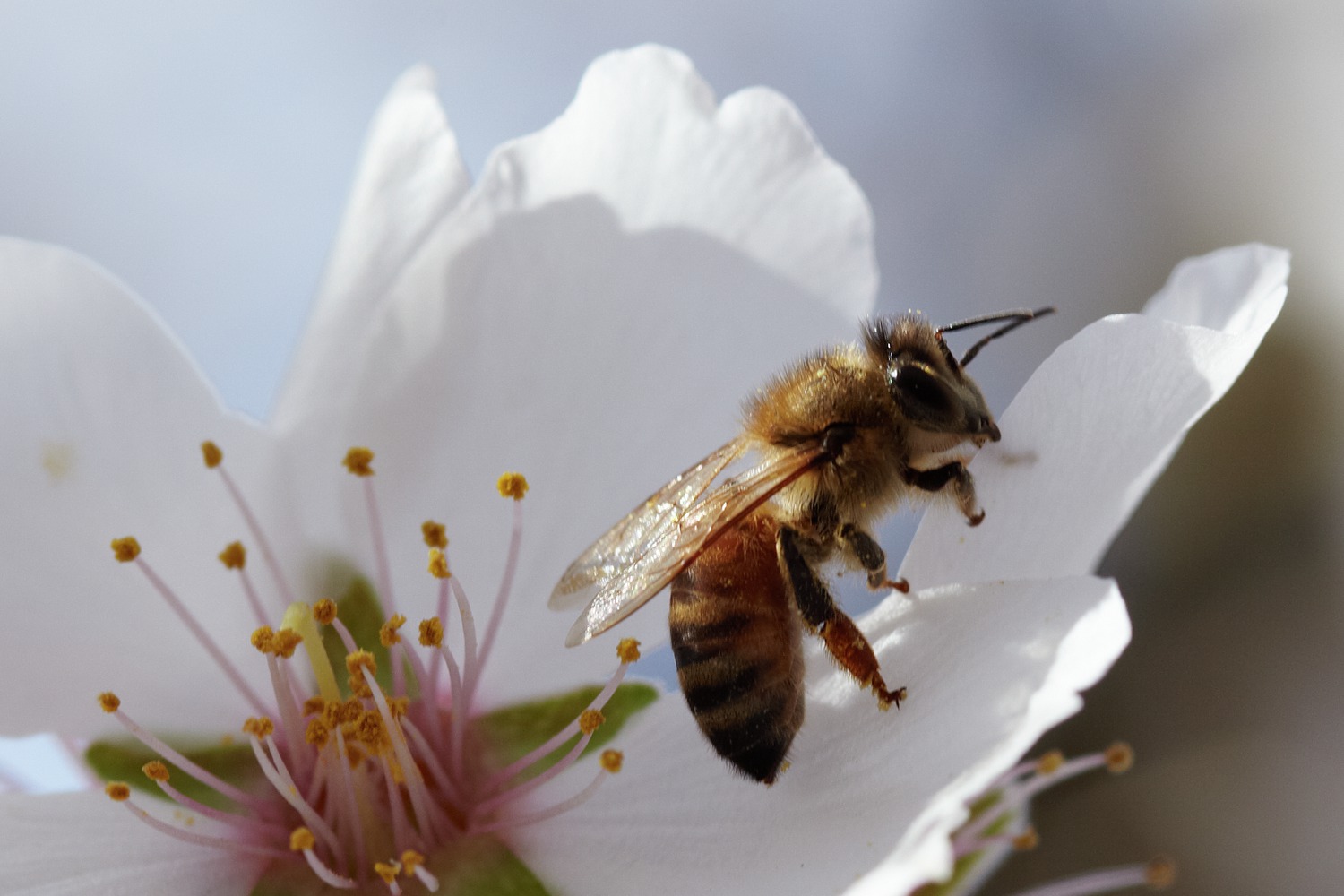 Listen to the complete podcast interview here to learn more about the California almond community's ongoing commitment to honey bee health.
Fun fact: The phrase "soup-to-nuts" means "from start to finish" or "from beginning to end" and is derived from the description of a full-course dinner, which progresses from the first course of soup to a dessert of nuts.