California is uniquely suited to growing almonds, and its farmers produce 80% of the world's supply, supporting healthy, diverse diets – full of protein, fiber, and good fat – across the globe.
While good for you, almonds are also good for California. Farming almonds creates jobs and strengthens the state's economy. Almond farmers and processors are part of the fabric of their local communities, supporting schools, businesses, and civic and religious organizations. Check out our new infographic to see how this community, driven by family farmers, brings benefits to California.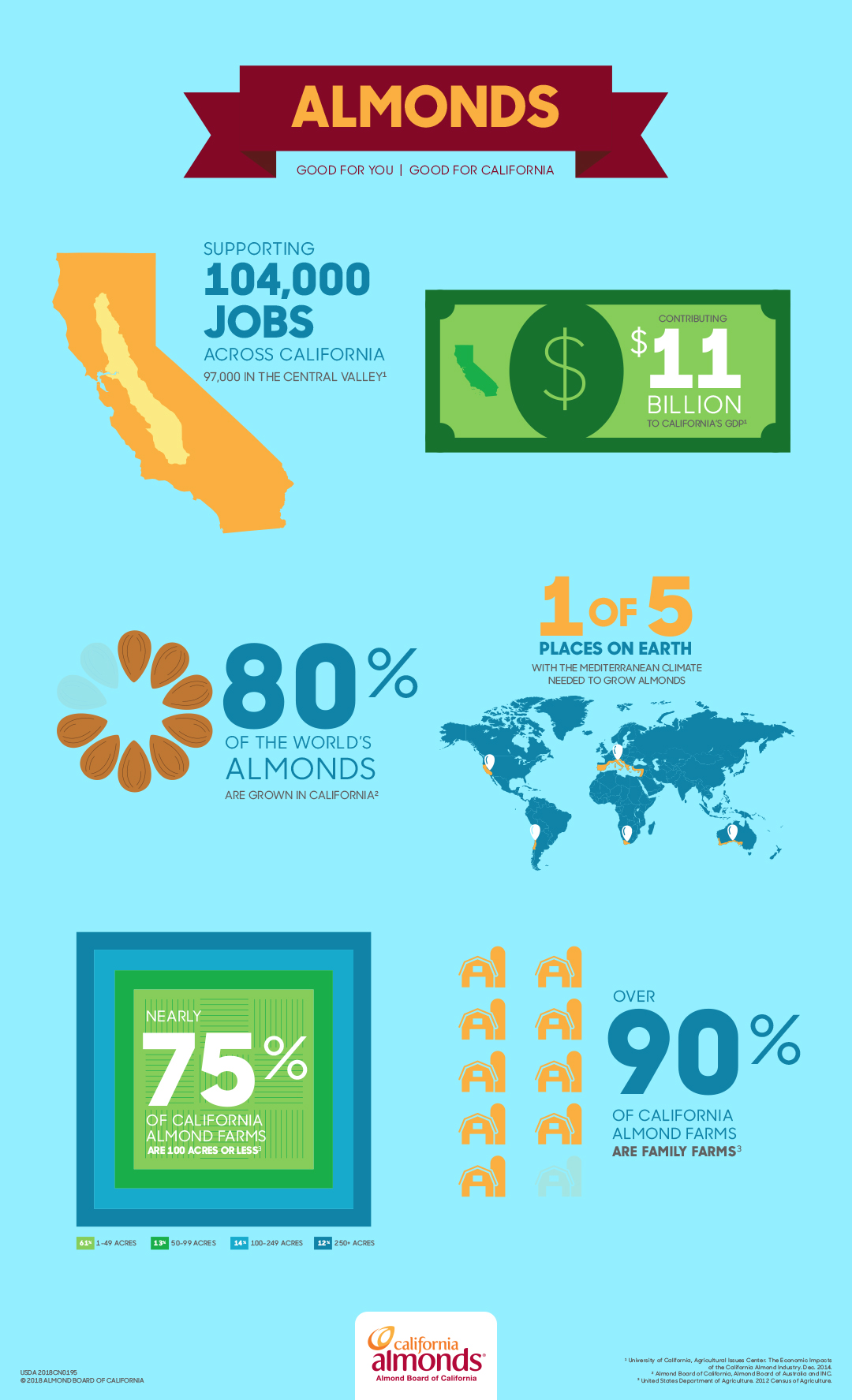 Follow along on social media with the hashtag #almondharvest for more on how almond farmers grow more than just almonds.