It's the most wonderful – and the busiest – time of the year for the California Almond community!
In a short window of time – mid-August to October – 80% of the world's almonds are shook from the trees, swept into rows, picked up, and processed. After that, they're ready for enjoyment by almond lovers around the world, supporting healthy, diverse diets.
Many people don't realize how their favorite nut gets from orchard to table, so we've created an infographic to tell the story of the six main steps of harvest.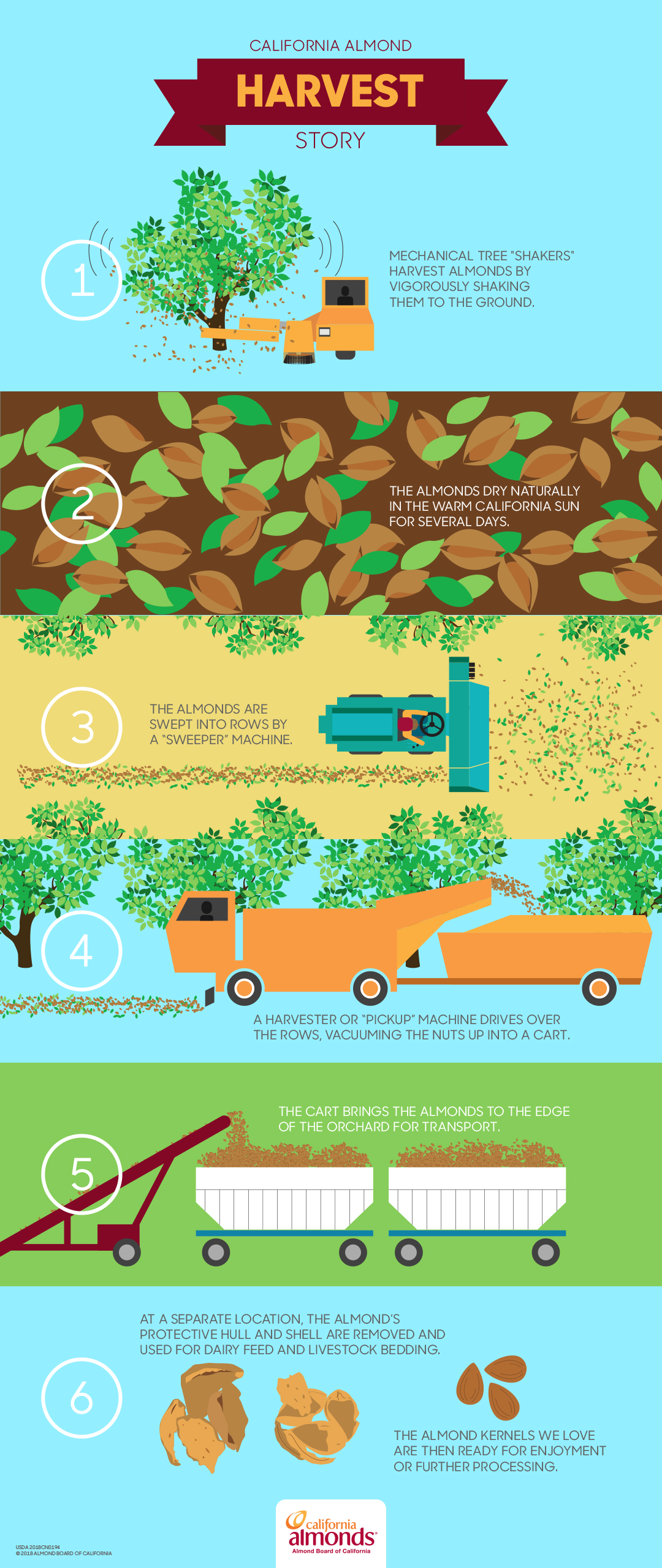 Follow along with our farmers on social media with the hashtag #almondharvest to get live harvest updates!