Almond orchards are beautifully active: bees zip through blooms in February, fuzzy green hulls emerge in late spring, sunsets beam through branches during harvest and trees hibernate in winter's chill.
Yet, the activity in almond orchards pales in comparison to the energy and life of young children, particularly those the Almond Leadership Program visited earlier this fall.
On October 5, participants and mentors of Almond Board of California's (ABC) Almond Leadership Program traveled to Valley Children's Hospital in Madera, California, to take part in a "Big Hearts for Little Hands" visit with young  patients and teach the kids all about almonds.
"It was a great experience and I had a lot of fun visiting with the little ones there," said leadership program participant Lucas Avila, Farmland Management Services.
Using almonds in all forms – sliced, diced, in-shell, hulled, even chocolate covered! – leadership participants and mentors paired up with creative young patients to discover a new exploratory market for almonds: almond art!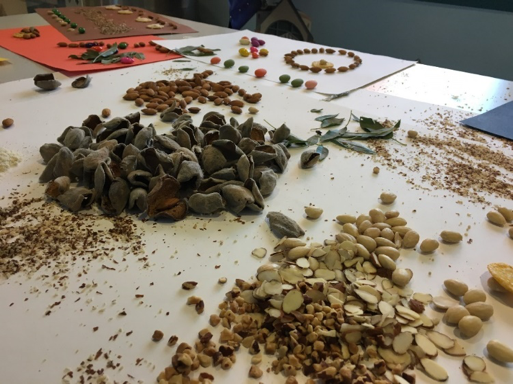 "When I heard about the idea of making almond art, I thought it was amazing," said Amy Russo, Child Life Assistant at Valley Children's Hospital. Amy, who organized the visit with Jenny Nicolau, manager, industry relations at ABC, said she was thrilled to invite the leadership participants to spend the morning with Valley Children's patients.
"The best part was being able to bring smiles to their faces with the
almond art, whether we were making a Ninja Turtle or Peppa Pig," said leadership program participant Bikramjit Singh, Bapu Almond Co. Inc.
Children of all ages, as well as their parents, joined participants and mentors at tables covered with almond décor. While gluing down thin leaves and rough shells, leadership members shared the California Almond story with the young artists, swapping tales of the almond lifecycle with the kids' own stories.
In one corner of the room, Kara, a 5 ½-year-old patient, colored with leadership program participant Michelle Penney as Shu, Kara's father, shared that she had just been diagnosed with neuroblastosis in August. Yet Kara's smile rarely left her eyes as she colored in a picture of a honey bee buzzing to pollinate an almond blossom.
Meanwhile, other kids made great connections with the volunteers: Trevon had four almond industry members wrapped around his finger, Allison chatted with Jenny while she braided the girl's blonde hair and Christopher, whose father works in the almond industry, created a detailed picture of an almond tree's growth from a small rootstalk into a beautiful plant.

"The kids reminded me of the way I see the ag community – proud, hardworking, honest, resilient and always happy to be with family," said leadership program participant Ashley Hollis, manager, operations and membership services at the Almond Alliance of California. "It was a wonderful experience."
Days before the leadership members arrived, Amy showed the kids the Almond Board's 'An Almond Story' video, which features 'Auntie Bee' telling 'Little Bee' all about California Almonds.
"'An Almond Story' was perfect for the kids – they watched it twice!" exclaimed Amy.
During their visit, leadership participants gave each child a copy of the Almond Board's 'An Almond Story' activity book.
All in all, this leadership class and their mentors enjoyed the time spent with children in their local community.
"We had a fun-filled philanthropic day at the Valley Children's Hospital in Madera. It felt like a great way to give back to our community," said leadership program participant Cameron White, Sierra View Ranch.

"I had a blast teaching the children about our way of life and getting to know them," said Cameron. "I'm sure it really put things into perspective for all of us, as well as gives us an opportunity to talk about what we are all so passionate about."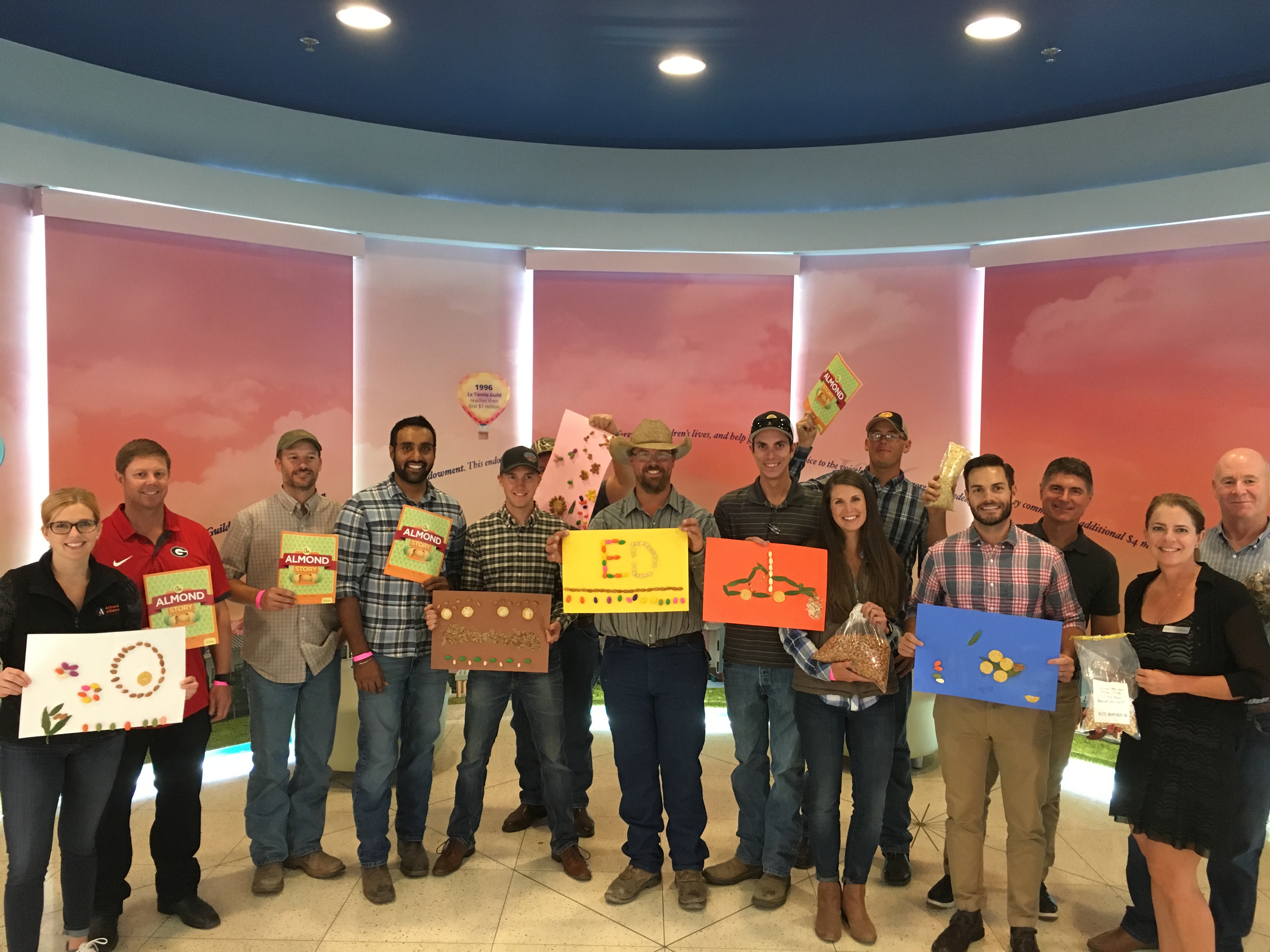 Are you interested in taking the next step in your almond industry career? Learn how you can join the 2018 Almond Leadership class here. Applications are available now and will be accepted until 5:00 p.m. PT on Friday, December 8, 2017.