Almond Board of California is celebrating its community by running occasional features on farmers, processors, and others who support the industry, highlighting their commitment to sustainability.1
The Weststeyn family has owned and farmed the 1,200-acre White Crane Ranch in the Central Valley since 1988. In the heart of sweet potato country, this farm is situated on sandy ground, which can add extra challenges when growing almonds. Fortunately, according to Grant Weststeyn, they have turned this challenge into a success by adopting sustainable practices.
One practice is binding the sandy ground between the rows of almond trees with a cover crop of triticale, a hybrid of wheat that is usually grown for livestock grazing or feed. The deep roots of triticale help keep the soil in place, add organic matter and are a natural way to choke off the underground stems of one of the ranch's worst weed problems — nutsedge.
"Yes, the cover crop uses some water, but with the roots breaking down the orchard shreddings, the organic matter that is put back into the soil, and reduction of wind erosion in the spring, I believe it is worth it," Grant said.
The farmers also add a mustard seed mix when they plant the triticale where honey bee colonies are placed, providing a diverse source of pollen and nectar for bees, before and after almond pollination season. Bees are an extremely important part of growing almonds, so adding in the mustard seed is just one of the steps the family takes to keep the bees happy and healthy.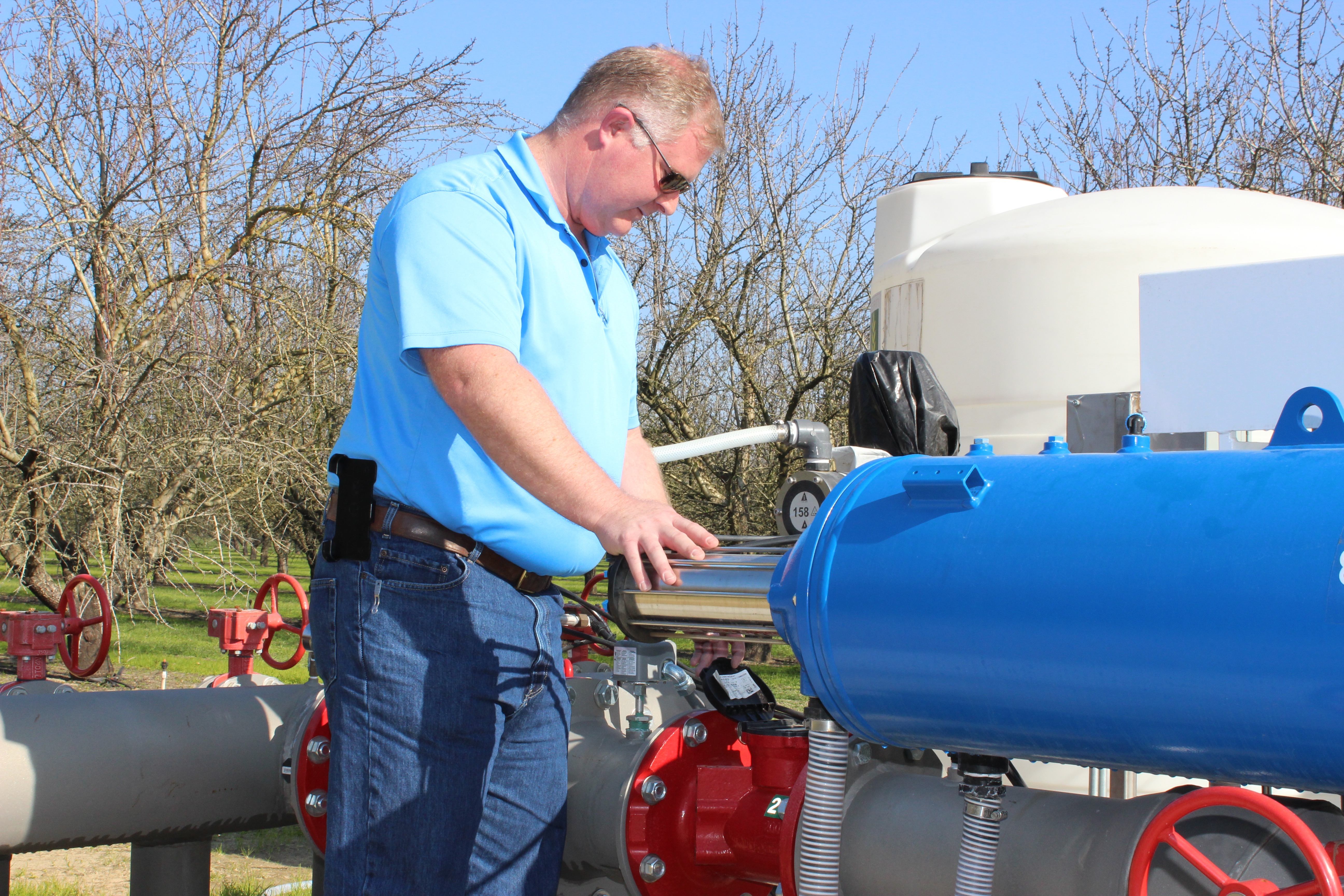 Another sustainable practice is updating the farm's irrigation system. The ranch has become a model of modern farming technology by incorporating monitoring and decision-making tools into their irrigation system, including an on-site weather station, soil moisture probes and a data management system that allows them to record activities, monitor effectiveness, and continuously make improvements.
The ranch's efficient microirrigation system is essential to reaching Grant's ideal: "Our challenge is to get water on [the almond crop] as efficiently as possible, and our drip system is at 90% efficiency."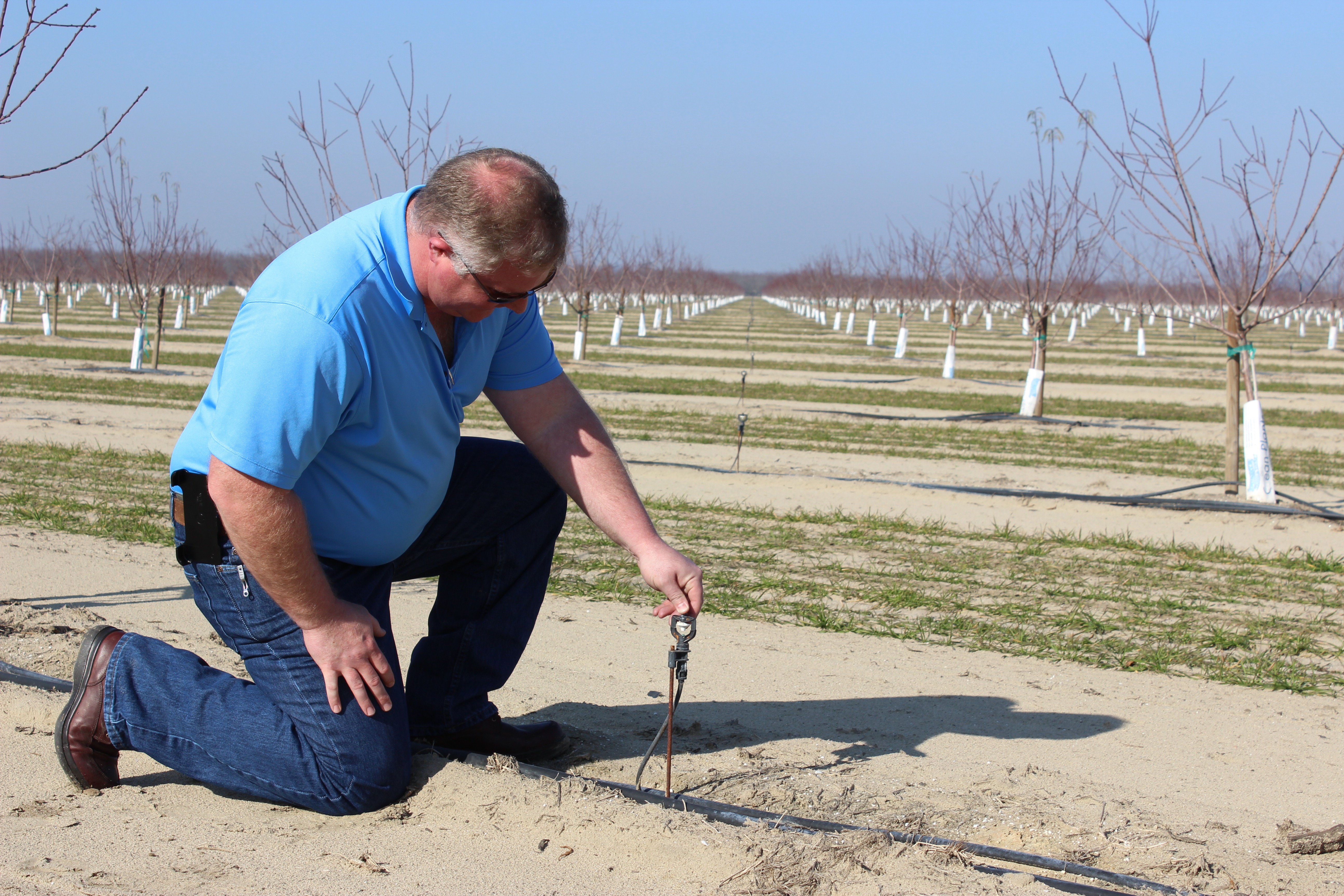 All of these techniques – weed and erosion control, honey bee health, and irrigation precision – work in harmony help the Weststeyns, and other farmers like them, sustainably grow the almonds we know and love.
---
1California Almond Sustainability Program definition: Sustainable almond farming utilizes production practices that are economically viable and are based upon scientific research, common sense and a respect for the environment, neighbors and employees. The result is a plentiful, nutritious, safe food product.