Los Angeles is considered to have a health-focused and innovative food scene fueled by locally sourced ingredients. In February, Almond Board of California (ABC) hosted a food trends tour of the City of Angels to check out some of the most unique and delicious ways chefs and product developers are using California Almonds. The tour itinerary featured stops at neighborhood coffeehouses, full-service restaurants, food halls, hidden bars, and more. Attendees even got to see urban beehives on the roof at Redbird!
From innovative takes on classic recipes, like almond-crusted chicken and waffles, to original inclusions of plant-based ingredients like Vegan Corn Almond Softserve and almond-based sauces, culinary trendsetters in Los Angeles are working with almonds in ways that embrace fresh and local produce to meet consumer demand for food that fits in with the city's lifestyle.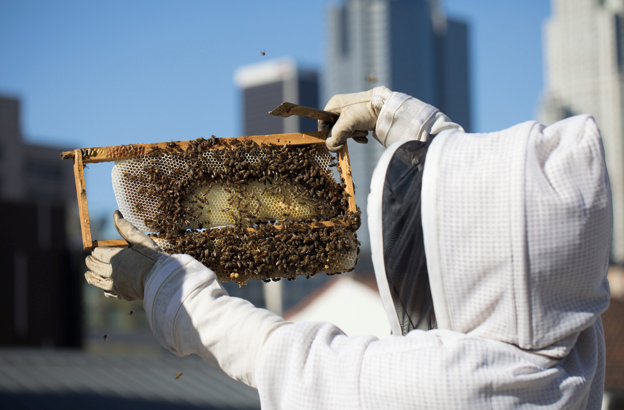 Attendees saw that throughout Los Angeles, prevalent trends were 'free-from' products, plant-based beverages, globally inspired flavor profiles, nutty cocktails, on-the-go snacks, and star-of-the-plate sauces.
'Free-from' – these products are often gluten-free, sugar-free, meat-free, and/or dairy-free, like Welltopia's Nutty Nutty Wellness Bowl, with housemade almond milk base.
Plant-based beverages – purveyors are creating innovative and unique plant-based beverages, often made with almond milk, which enable consumers to get a hit of nutrients while staying hydrated and satiated, like Almond Turmeric Lattes from Superba.
Globally inspired flavor profiles – Los Angeles' chefs pay homage to the city's multicultural residents by fusing plant-forward ingredients with international flavor profiles, like Chef Neal Fraser's almond congee with poached chicken at Redbird.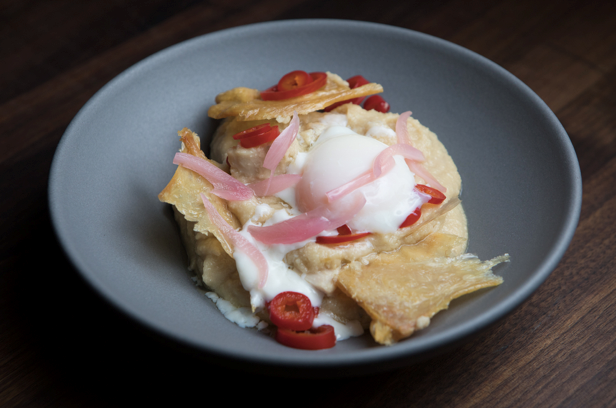 Nutty cocktails – Los Angeles' cocktail scene is embracing almonds for the richness and toasted flavor profiles they offer as complements to a variety of spirits, like Shibumi's tequila orgeat cocktail.
On-the-go snacks that fuel – Paired with nutrient-rich ingredients, almonds do double-duty as filling and delicious snacks in-between meals, like PBJ. LA's New School almond butter and strawberry jam sandwich and range of flavored almond milks, including Vanilla Lavender Almond Milk and Strawberry Almond Milk.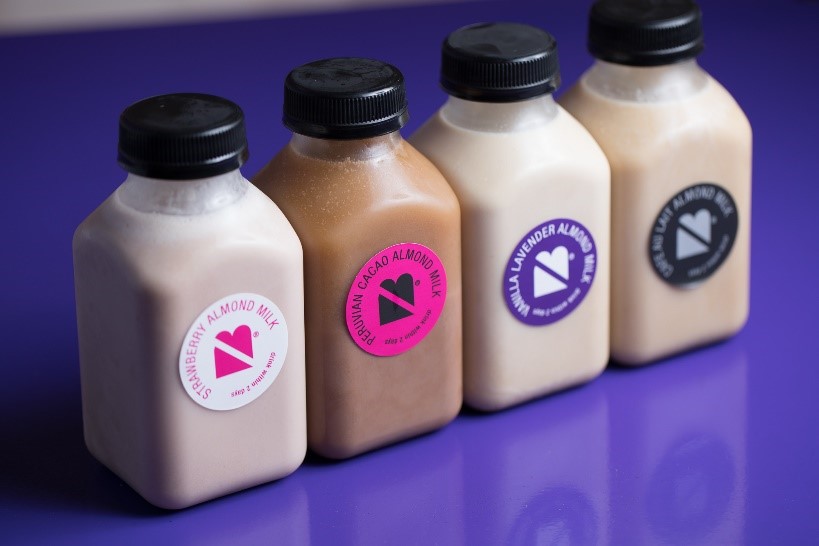 Star-of-the-plate sauces – Showstopping sauces feature fresh ingredients partnered with herbs and spices to create an all-out taste sensation, like Spring's Maine lobster gazpacho with almond milk sauce.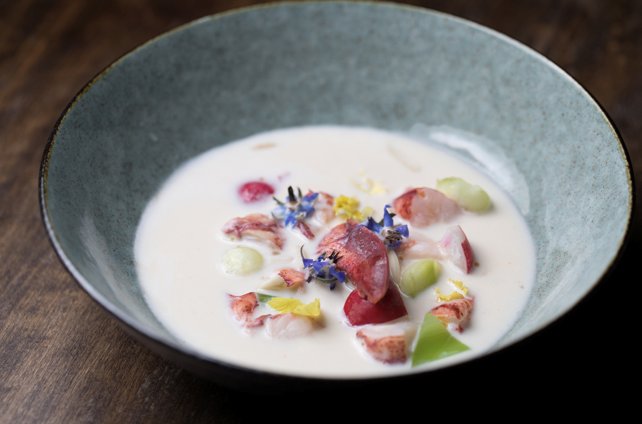 Get more information about our Los Angeles food trends tour here and contact us at foodprofessional@almondboard.com if you have any questions.